You may have seen some really cool looking photo's on instagram, facebook or some other site where you can display photo's, with these long "light trails". That type of photography is called Long Exposure Photography. Now you're wondering how to take long a exposure shot? No worries!
I am here to give you tips on how to make long exposure photo's, so let's get to it! 😎
Tip 1, Tripod
To get the best result, you really should use a tripod. That way you can avoid camera shake and get a crisp and sharp looking photo! In fact, this is the MOST important part of a long exposure photo, because even a slightest movement can ruin that photo of yours.
I recommend to get a decent tripod, if you don't want to take that same photo over and over again because of a small shake from your flimsy tripod. Here's a link if you're interested to upgrade or buy yourself a new tripod 👉🏻 Manfrotto 055 Aluminum 3-Section Tripod with Horizontal Column.
Tip 2, Camera Settings
So, you got your tripod and you are ready to shoot some awesome looking photo's! You set your camera on "Auto" and take a shot. Wait a second… This doesn't look anything like those other photo's online, where might lie the problem? I tell you, it's your camera settings.
First of all, you really should use "Manual mode" whenever possible. That way you get to understand how your camera works and how changing something affects your photo. And second, only in "Manual mode" can you set your settings for a long exposure photo.
The settings always differ depending on the shooting spot, light source and the speed of a moving subject. Basic rule is to set your ISO always to a 100. That way you get less camera noise and it will help you expose your shot properly when you are going to set your shutter speed.
For fast moving objects, like cars, busses, trains etc., basic shutter speed usually is 4 seconds. That way you let more light in to your camera sensor for whole 4 seconds. That is kinda long, right? To counter that over exposed shot you will have to set your aperture accordingly to match that shutter speed. Other wise you will just get a very bright photo.
Tip 3, Shoot In The Dark
Like I mentioned before, use the lowest ISO you have (usually it's 100) to counter that over exposed photo. For a long exposure photo to work, you need to be in a dark enviroment (or use an ND filter). Best long exposure shot's come after the sun has set. When you keep your shutter open for such a long time, it really needs to be dark for your photo to work.
Tip 4, Have Fun and Experiment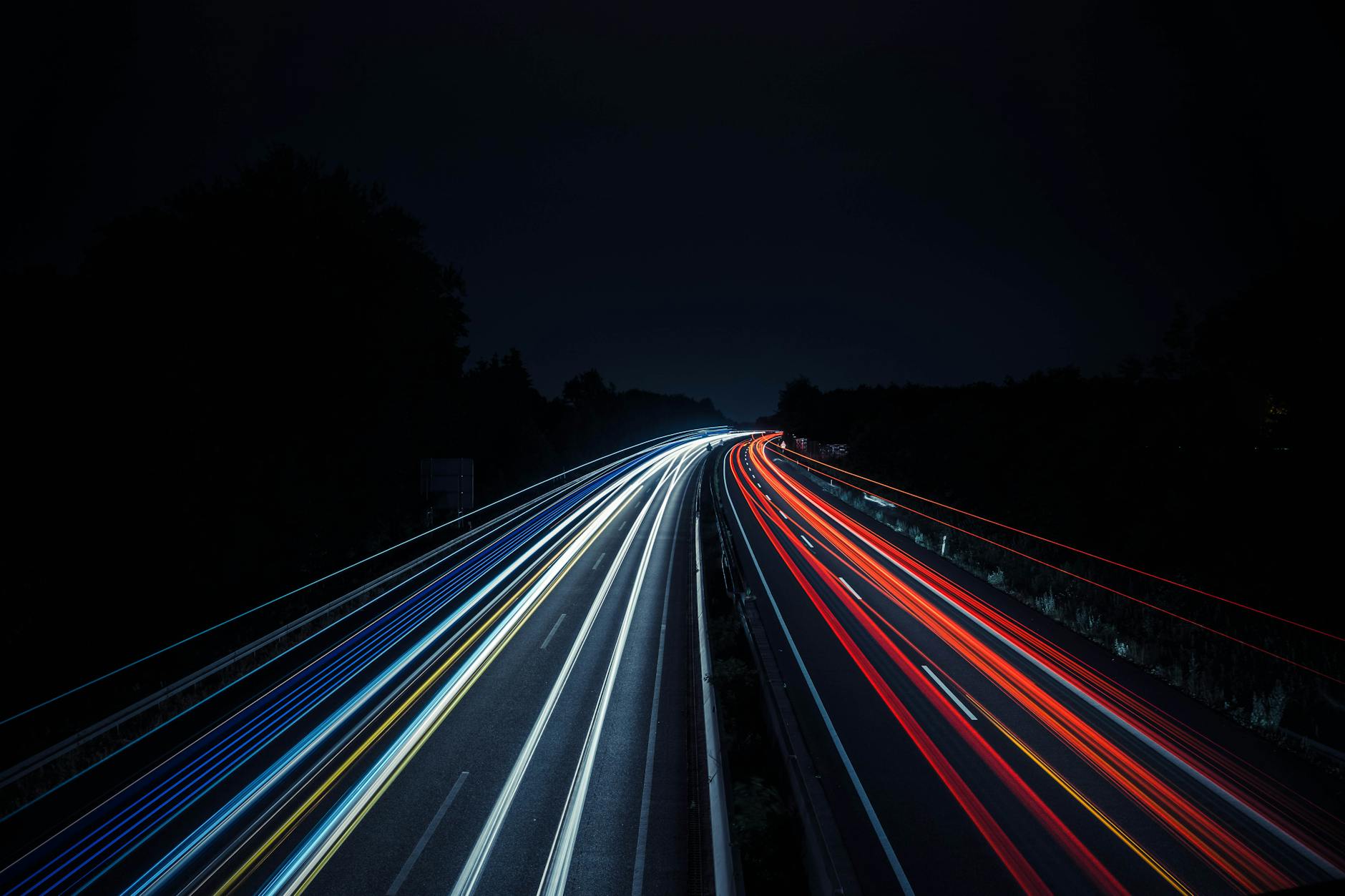 And finally, tip numer 4, have fun and experiment! There really are no rules in long exposure photography, you just need to find that sweet spot for yourself, and the objects you want to take a photo of.
Photography is all about fun and creativity, so go out there and take as many photo's as you can! And I hope after reading this, you will NAIL those long exposure shots! 😉
Thank you for reading! If you're interested in this kind of content, please consider following this photography blog. I will see you next time!
Oh and check out my prints from the link down below, there is some pretty cool stuff there! My newest long exposure photo is available there as well! ✌🏻
Get creative, follow, like and share!
https://www.instagram.com/anttuzz
My prints 👉🏻 https://www.mipic.co/anttuz
Gear I use 👇🏻
Canon EOS 200D: https://amzn.to/2ZJrGMy
Canon EF 50mm f/1.8 STM Lens: https://amzn.to/2ZIs3H1
Canon EF-S 18-55mm f/3.5-5.6 IS STM Lens: https://amzn.to/2NJ6xzD
Canon EF-S 24mm f/2.8 STM Lens: https://amzn.to/2ZIksrS